"Make everything
as simple as possible,


but not simpler."
Simplify, since 2016.
But Team Simplify's people have been working together for more than 15 years. Their combined knowledge and experience equates to a unique mix of business development, strategy and creativity.
We are Team Simplify:
Would you like more information about our approach and philosophy?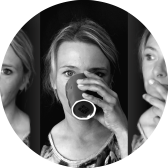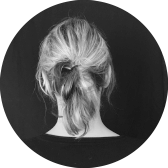 Carletta Jacobs
Business development is her speciality

Carletta is a key figure within Simplify, as well as often being the first point of contact, as a result of her business economist background and because of the wealth of experience she has acquired with retailers, A-brand manufacturers and agencies. A high goodwill factor, so watch your budget!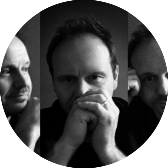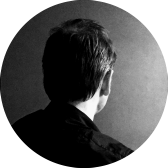 Erik van Doorn
Extraordinary all-round designer.

Has been producing the most amazing work for many of the top 100 companies for many years. From corporate identities to shop formulas. He represents the perfect balance between a recluse and a family man. He therefore very rarely ventures outside.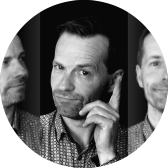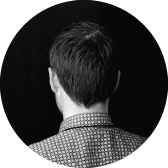 André van Straten
Pragmatic strategist who knows the consumer.

André's extensive experience with both agencies and customers makes talking and engaging with him incredibly easy. He prefers to work in the background, just like Erik, but is just that little bit easier to convince to participate with a briefing or presentation.
De achterliggende cases laten we graag zien in een persoonlijke kennismaking, maar die tijd kunnen we wellicht nog beter besteden aan de vraagstukken die spelen in jouw organisatie. Kijk op onze 'menukaart' voor de onderwerpen waar wij graag met je over in gesprek gaan.
Onze 'wishlist'
Misschien nog wel interessanter dan voor wie we gewerkt hebben… voor wie zouden we graag willen werken?
Onze wishlist dus. Sta je er niet bij? Sorry! Dan hebben we waarschijnlijk niet het idee dat je ons echt nodig hebt.
Maar neem gerust
contact
op en bewijs ons ongelijk!
Ardo
Bever
Brinta
de Bijenkorf
Bio-plus
Bison
Gamma

Ikea
Land Rover
Levi's
Markant
Mona
Nescafé Dolce Gusto
NS

Nutricia
Philips
Plus
Rituals
Sligro Food Group
Smeg
Staatsloterij

Meer weten?
Bel/mail Carletta.
We nodigen je dan ook graag uit om - vertrouwelijk en vrijblijvend - dit beknopte briefingsformulier in te vullen. Dan kunnen wij inschatten of Simplify hiermee aan de slag zou kunnen gaan. Hoe dan ook: Carletta gaat contact met je opnemen. Invullen dus!